Bluebird Routing Number and Account Information
To the Walmart Bluebird Direct Deposit process, you can either complete the Bluebird form (which includes the Bluebird Routing number and account information) and hand it to your employer or government benefits/payments agency. To do that, we have a detailed, step-by-step guide on the entire direct deposit process. You can follow that, print the form, and hand it to your employer or government agency. Click here to begin.
Alternatively, you may just want to get your account number and bluebird routing number – so that you can complete your employer's form, or the form provided by the government benefits agency. To get the routing number and account number, you still have to follow Bluebird Direct Deposit process to the end – where you will be given a pre-populated form – which will have the account and routing number you are looking for. Start the process now.
Here is what the form will look like. We have arrows showing where the account number and routing number can be found.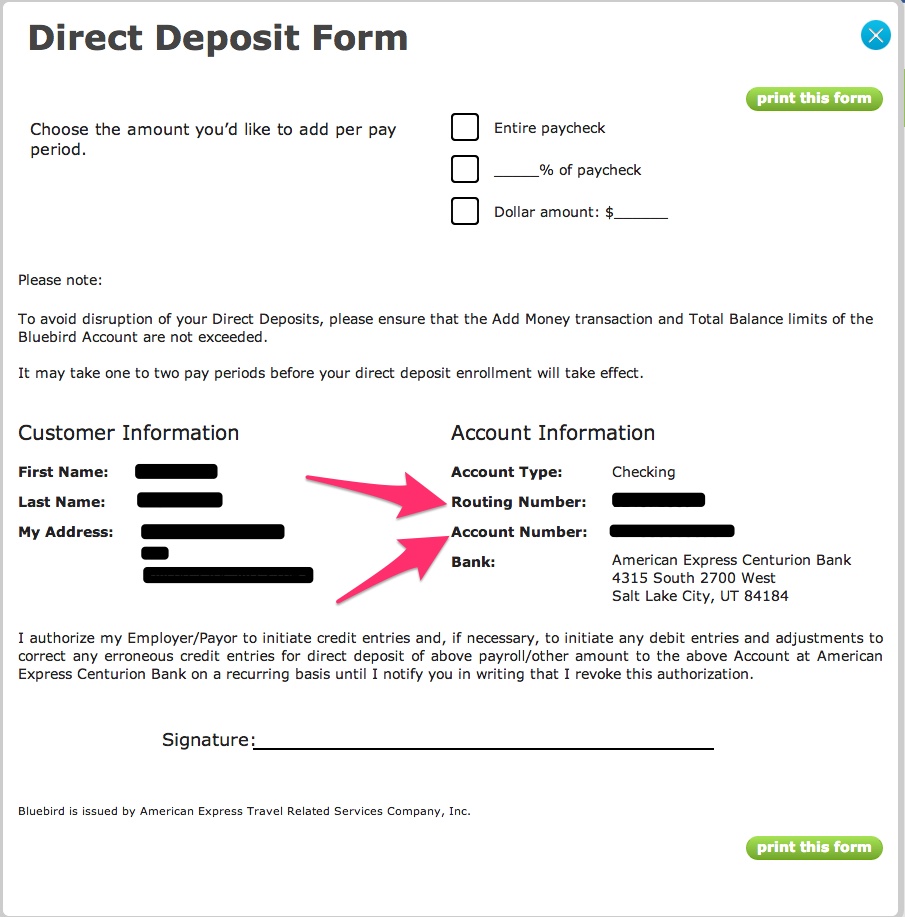 If you encounter any issues during this process, call Bluebird Customer Service (available 24/7) at:
US: 1 (877) 486-5990
International Collect: 1 (801) 449-4016
Do not assume that your employer offers direct deposit. Check with your HR Department before you begin this process. That will save you a lot of frustrations down the line.
Comments
comments