Apply for Bluebird Credit Card by Walmart
A Bluebird account is an alternative to a traditional bank account. It comes with the Bluebird card, which acts like a traditional debit card you would use with a checking account.
How Different is the Bluebird Account From a Checking Account?
The Bluebird card card provides the functions of a traditional checking account, including ATM withdrawals (with the Bluebird Card), Bill Pay, purchases (both online and offline), and Direct Deposit. However, the Bluebird card does not come with the fees that checking accounts do have today. There are no monthly fees and no overdraft fees. It also comes with free direct deposit and bill pay.
Is the card a Bluebird Credit Card?
No, the Bluebird card is not a credit card. Transactions are not reported to the credit bureaus and American Express does not check your credit in order to get the Bluebird Card. If you want a secure credit card, click here.
How Do I Apply for the Bluebird Card?
There are three ways you can apply for the Bluebird American Express card:
Get a Bluebird Account Set Up Kit for $5 at a Walmart store near you, start using your Temporary Card immediately, then register at Bluebird.com, or
Register directly online at Bluebird.com, or
Download the Bluebird Mobile App from the App StoreS or Google Play and register through the Bluebird Mobile App.
What are the fees associated with the Bluebird Account
There are no monthly fees and no overdraft fees. The account also comes with with free direct deposit and bill pay. There are certain fees charges specific transactions. See the image below for the list of fees:
Here are the ATM Fees:

Here are the other fees associated with the account: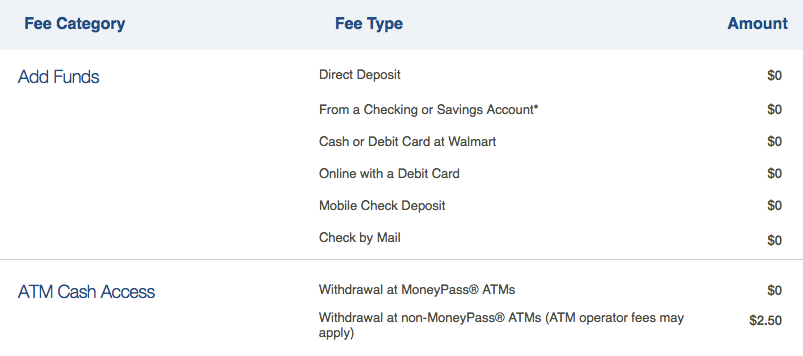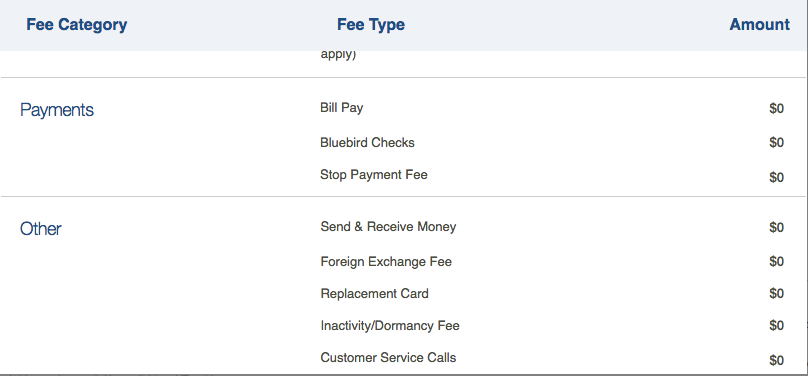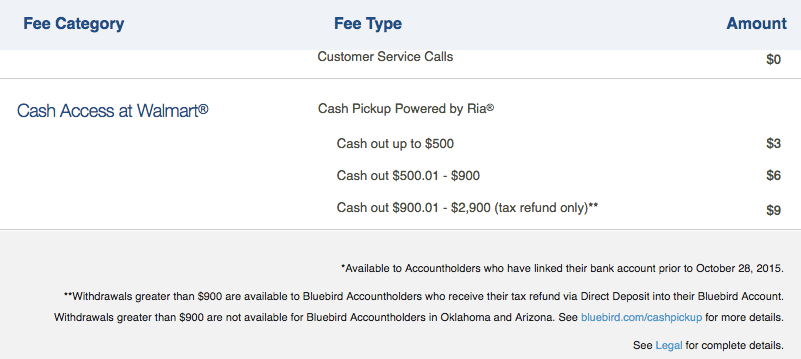 As you can see, there is no Bluebird Credit Card, but the Bluebird prepaid card offered by American Express in partnership with Walmart is a great alternative to a traditional checking account from a bank or credit union. If you have any questions, call customer service.
Comments
comments