Bluebird App Review
(Last Updated On: February 21, 2019)
This is a Bluebird app review. We think Bluebird card is the best prepaid debit card on the market. We did a detailed post providing the reasons why we think it is the best alternative to a traditional checking account. Now we are equally excited about the Bluebird app.
Since the mobile app was launched a few years ago, it has gone through several improvements. The latest app is by far the best, which we have reviewed below.
Bluebird App Review
Here are 3 reasons we like the Bluebird App
Great Android and iOS Apps
The app is available both on Andriod and iOS (for iPhone and iPad). We have tested both of them and found them to be very robust and easy to use and navigate.
Here is what the app can do:
Easy Access to Card Balance
When you first log in, you will see your card balance and recent transactions displayed on the home screen.
This is very convenient since most people log in to their mobile app to see their balance and review the latest transactions that have posted.
If you are about to make a purchase and wanted to be sure of the funds you have on your Bluebird account, the mobile app is a quick way to know that and also view all the recent transactions that have posted, as shown in the image below.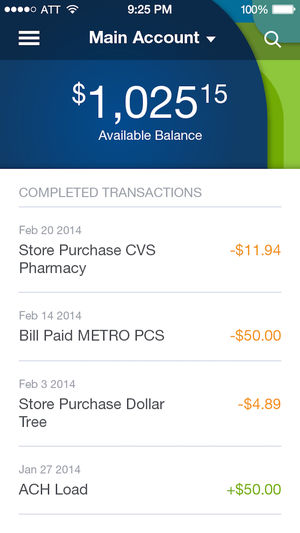 Quick Access to Features
Another great feature of the app is how easy it is to get to the main features. When you click on the top menu, you will be able to quickly see all the most important features of the app(as shown in the image below), including:
Transactions History
How to Add Funds to the Card
Transfer Options
How to Write a Bluebird Check
Bill Pay
Send & Request Money
American Express Offers
ATM Finder
Locations Near You Where you can Add Funds to your Card.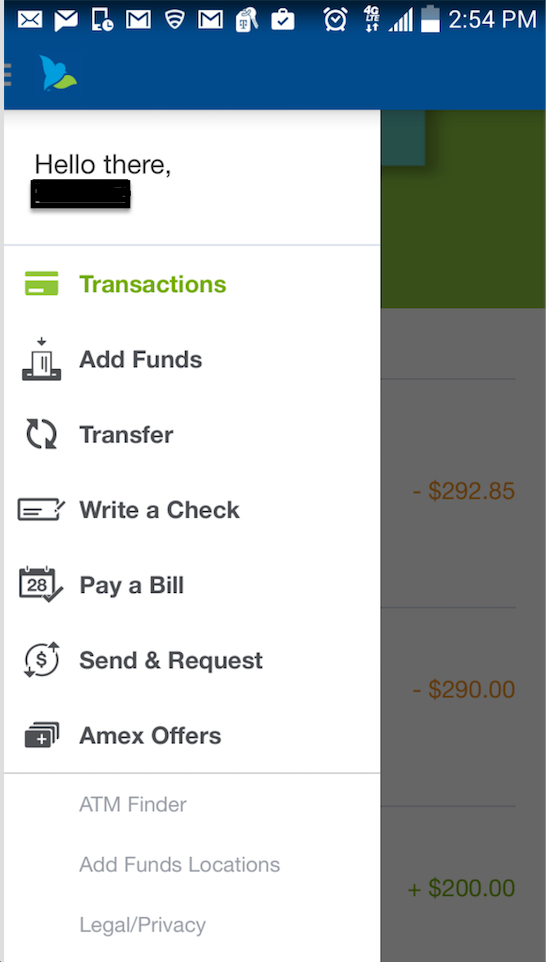 Convenience
There are many features you can perform right on the app, without having to log in to the main website. Here are a few:
Write a Check
Yes, the Bluebird card comes with check writing ability. However, before you write a Bluebird check, you need pre-authorization.
You can go through the pre-authorization process via phone, get the 8-digit approval code through the app, which you will need to complete writing your check.
The video below explains the check process, including how to use the app to get pre-authorization.
Pay a Bill
Another feature we like about the mobile app is the ability to pay a bill right with your phone. As shown by the image below, you can either add a new payee to your account via the app or pay an existing payee that is already linked to your account.
This is very convenient because you don't have to make time to log into the Bluebird website and pay a bill. If you have a quick moment, you can do that with your phone and save time.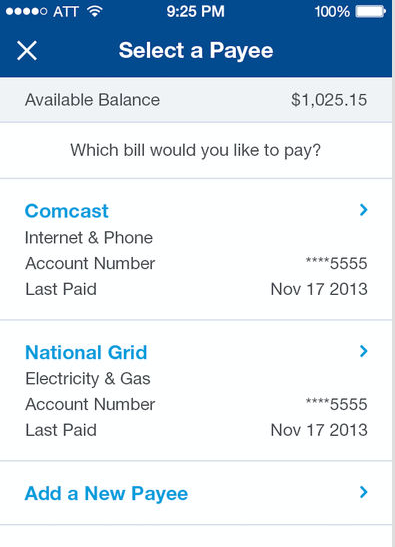 Find an ATM
One of the features we like about the Bluebird card is their focus on reducing the fees the cardholder pay to use their card.
First, you can make withdrawals virtually anywhere in the US that accepts American Express Cards, including ATMs at Walmart stores.
You can also make ATM withdrawals surcharge-free at any of the 23,000 MoneyPass ATMs. You can use your app to locate an ATM near you, including a MoneyPass ATM.
Find money location
Finally, the other convenient feature you have with the Bluebird app is being able to locate a place near you where you can add money to your Bluebird card.
You can add cash for a fee at thousands of retail locations including CVS Pharmacy, Walgreens, Duane Reade, Dollar General, and participating 7-Eleven locations.
You can use your mobile app to find the nearest money location.
Other Features
The other feature we like is the ability to transfer funds into your Bluebird account from your linked accounts, including debit cards and bank accounts.
You can also send money to other Bluebird card holders or sub-accounts that you have, like ones for family members like children.
Finally, You also have access to special offers American Express provides to its cardholders within the app, like deals from third parties that America Express has relationships with.
The video below does a good job of explaining the many great features of the Bluebird mobile app.
If you found our Bluebird app review helpful, please share it. If you have any questions about the Bluebird card, you can ask us in the comments section below.
Comments
comments