Bluebird Customer Service Chat
If you are trying to reach Bluebird Customer Service, you've come to the right place. We have written about how to get in touch with Bluebird Customer Service and speak with a live person. See the full article here.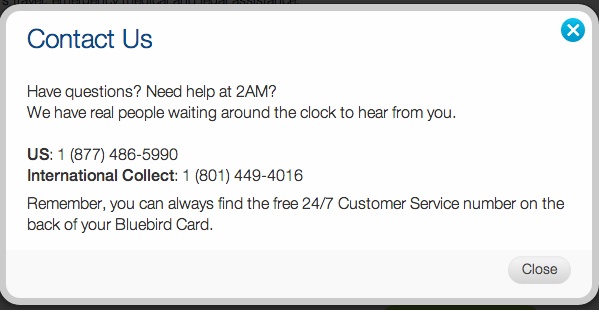 Bluebird Customer Service Chat
Unfortunately, there is no chat service for the Bluebird American Express Card. If you have a problem with your card, you should call American Express at the number indicated above for help. They can help you with the following issues over the phone:
Sign Up for a Card
Get a Replacement Card
Walk You Through How to Add Funds
Dispute a Transaction
Get Account Balance
Add Someone to Your Add
Some customers have been complaining about issues they are having trying to reach Bluebird Customer Service for simple issues like getting their cards replaced or dispute unauthorized charges. If thats your story, we want to hear from you. American Express has advertised this card as an alternative to the traditional checking account that gives you all the benefits of a checking account (Bill Pay, ATM Cash Withdrawal, Online Banking etc), backed by outstanding customer service as you will see in the video below. We therefore want to make sure that they are delivering on that promise.
Comments
comments